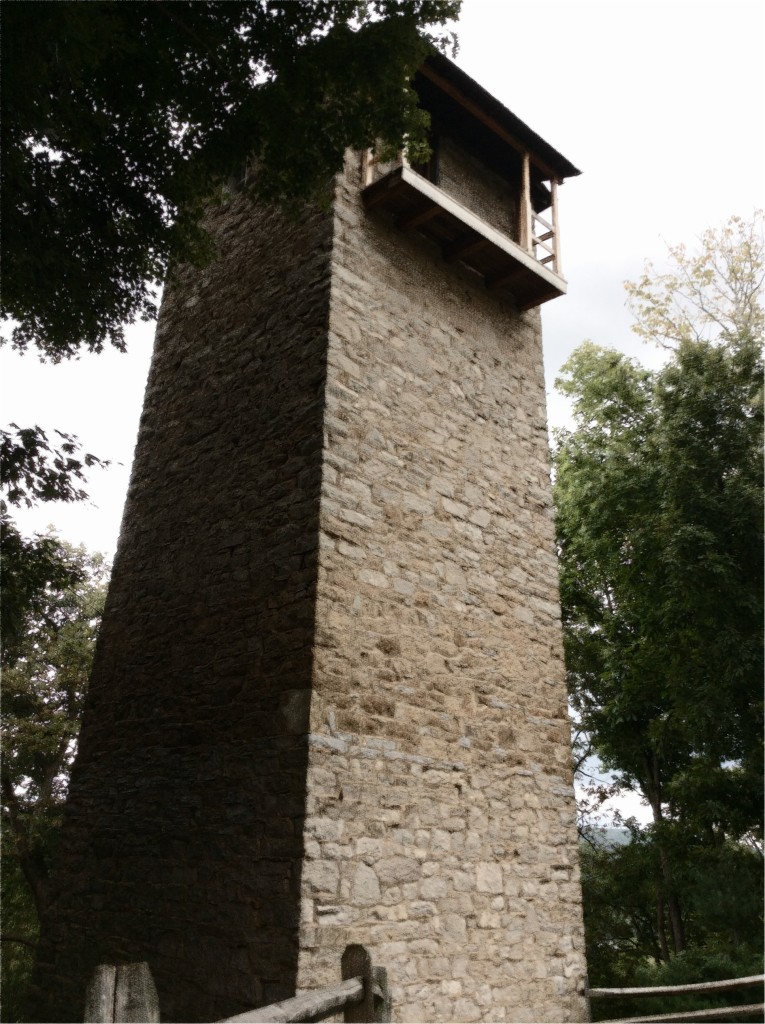 Visit the Shot Tower, owned and operated by Virginia State Parks, where over 3.5 million pounds of lead was produced during the Civil War era for the Confederate army, which constitutes for approximately 1/3 of the lead consumed by the Confederacy during battle. The lead was carted to Max Meadows, where the Virginia and Tennessee railroad shipped the lead to Richmond, Knoxville and Chattanooga to manufacture bullets. While you are in eastern Wythe County, take in the historic New River, the second oldest river in the world, which also is one of two rivers in the world that flows North. As you are in the area, you can visit Stephen Austin birthplace monument in Austinville, just southeast of the Shot Tower on the picterique New River. Austin was known as the "Father of Texas." In 1822, Austin established the first authorized American settlement on Texas's Gulf coast.
Take a drive along the Big Walker Scenic Byway over the Big Walker Mountain which was traversed during the Civil War by Mary "Molly" Tynes as she came over the mountain from North from West Virginia in July of 1863 to warn the people of Wytheville about a raid planned by Union Calvary. Union Officer John Toland marched over the Big Walker Mountain with over 1,000 troops and raided Wytheville, in the "Battle of Wytheville." Today, this scenic drive along Rte. 52 for 16.2 miles is filled with spectacular views along the Jefferson National Forest wilderness, where one might spot a bear, deer and other wildlife of interest.
On the eastern end of Wythe County, you can find Rural Retreat, which is well known as the former "Cabbage Capital of the World." Rural Retreat is a picturesque rural railroad town. The centerpiece of our community is the historic Rural Retreat train depot, one of the last gothic style depots in the United States. The soft drink Dr. Pepper was named after a local pharmacist, Dr. Charles T. Pepper, who resided in Rural Retreat in the early 20th century. A quiet, historic and close knit community, Rural Retreat encourages visitors to see the town and experience the value of small town America with a strong focus on the future.